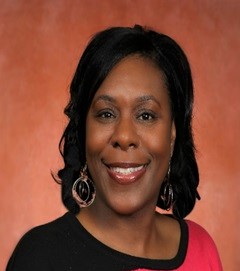 The Florida Education Fund recently announced Associate Professor Dr. Patricia Y. Warren as the recipient of the 2018 William R. Jones Outstanding Mentor Award for her exceptional contribution to the McKnight Doctoral Fellowship Program.
"Dr. Warren is an outstanding member of our faculty," stated, Dean Blomberg. "She is a gifted and caring instructor and mentor for our students, as well as a productive and prodigious scholar. The 2018 Outstanding Mentor Award recognizes how her many talents benefit our students."
Dr. Warren will officially receive the award in November at the Awards and Induction Ceremony, in Tampa, Florida.
"I am extremely honored to be selected for the 2018 Outstanding Mentor Award," said Dr. Warren. "I have been blessed to work with so many driven and inquisitive criminology students. It has been my pleasure to help guide them in their interests, research, and careers."
Dr. Warren completed her Ph.D. in 2005 from North Carolina State University in Sociology. Professor Warren's research explores race and ethnicity as a stratifying principle that structures the varied ways that individuals are treated across crime and justice outcomes.  In 2011, Professor Warren received the McKnight Foundation's JuniorFaculty Fellowship. She is also a member of the Racial Democracy, Crime and Justice Network sponsored by Ohio State University and the National Science Foundation.
Congratulations, Dr. Warren!