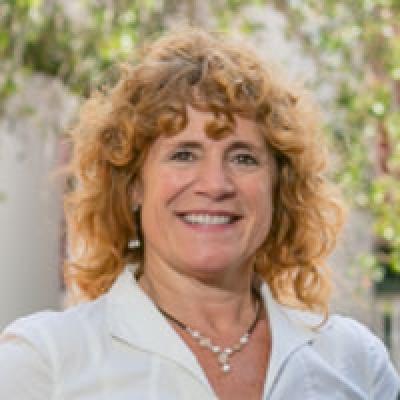 Krista R. Flannigan, J.D. is an attorney and advocate experienced in emergency response and management, media relations, community collaboration and program development. She is also practiced public speaker and educator. Dr. Flannigan has vast experience providing training to lawyers, law enforcement, victim advocates, mental health professionals and educators regarding a variety of issues, including trauma informed care and intervention with victims of domestic violence and sexual assault. She has trained nationally on coordinated community response for victims of mass tragedy, high profile trials as well as on the impact of mass tragedy on victims and communities. Dr. Flannigan and a colleague wrote two guidebooks and developed a training video about community response to victims of high profile mass tragedy trials. They also co-authored a book, Hope Gets the Last Word, depicting lessons learned as they journeyed alongside those recovering from tragedy.
Dr. Flannigan has worked with several prosecutors' offices in various capacities including prosecutor, director of the nationally recognized Victim Services 2000 program, director of public information & community partnerships and victim advocate. She also provided consultation and acted as spokesperson for a Colorado mountain District Attorney's Office during a high profile sex assault case.   Dr. Flannigan has served on a variety of non-profit boards whose missions were to promote the fair and just treatment of crime victims.
Dr. Flannigan was also a victim services consultant for Jefferson County in response to the Columbine High School shooting. She previously served as Co-Director for the Colorado Oklahoma Resource Council ("CORC"). CORC was a community-based group created to oversee a collaborative effort to identify and coordinate available resources for the survivors and families of the victims of the Oklahoma City bombing while they attended the bombing trials in Denver. Dr. Flannigan has worked working with the Office for Victims of Crime (program of the Department of Justice) and the Center for Disease Control to develop a victim assistance response to biological and chemical terrorist attacks. She also provided services to families of the September 11 tragedies and offered training and consulting to other professionals providing services. In addition, Dr. Flannigan was involved in the victim and media response during the Aurora, Colorado Theater shooting.
Dr. Flannigan is currently the Director of the Institute for Crime Victim Research and Policy at Florida State University, College of Criminology. The goal of the Institute is to collaborate with victim services professionals and ultimately provide policy and practice recommendations that are based upon need and the best available research and evaluation evidence. She also teaches classes in the FSU College of Criminology and Human Sciences. In addition, Dr. Flannigan serves as an advisor to the Office for Victims of Crime in the development and implementation of a national resource E-toolkit for response to incidents of mass violence.
Research Interests
Crime Victim Services and Policies Relating to System Effectiveness and Victim Impact | Criminal Justice System Service/Response and Impact on Crime Victims
Education
J.D. 1989, University of Denver; College of Law
M.S.W. 1989, University of Denver
B.S. 1984, Florida State University; Criminology and Social Work
Grants
"Lessons Learned from Incidents of Mass Violence", Office of Victims of Crime, 2013-2014
Adams County Youth Initiative, Safe Schools, Healthy Students, 2007-2012
Established and implemented a common vision for comprehensive services and supports for Adams County children and youth.
Communities Against Senior Exploitation, Bureau of Justice Assistance, 2005-06
Selected Publications
"Evidence Based Prosecution: Is It Worth the Cost?", Policy Essay, Criminology and Public Policy Journal, August 2013
"Hope Gets the Last Word, Lessons of Recovery and Hope", 3rd Ed., 2007
"Community Response to Victims of Mass Tragedy During a High Profile Trial", Office of Victims of Crime, 2005
Contact
Office
115D College of Criminology and Criminal Justice BLDG (CRM) Mail Code: 1273
Office Hours
Monday: 8:00AM - 11:00AM
Wednesday: 8:00AM - 11:00AM
Also by appointment