Co-Director, Policing, Security Technology, and Private Security Research and Policy Institute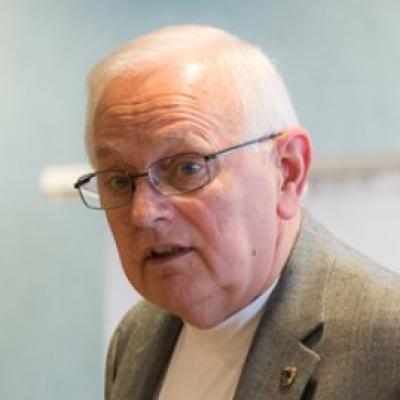 Darrel Stephens consults on a wide range of police leadership and management issues. He served as the Executive Director of the Major Cities Chiefs Association (MCCA) from October 2010 to October 2017. He is an accomplished police executive with over 50 years of experience in policing. His career began as a police officer in Kansas City, Missouri in 1968. He has 26 years experience in a police executive capacity, including nine years (September 1999 to June 2008) as the Chief of the 2100 member Charlotte- Mecklenburg Police Department. In addition to his police experience, he served for 2 years as the City Administrator in St. Petersburg, Florida. He also served as a member of the faculty of the Public Safety Leadership Program in the School of Education at Johns Hopkins University from 2008 to 2013. He was the Executive Director of the Police Executive Research Forum (PERF) from 1986 until 1992. He served as one of two technical advisors to the President's Task Force on 21st Century Policing.
He is one of the co-founders of the MCCA Police Executive Leadership Institute (PELI) and continues to serve on the faculty and as administrator of the program.
He has written extensively about policing, is widely sought-after consultant and a frequent speaker advocating progressive policing approaches. He holds a Bachelor's Degree in the Administration of Justice from the University of Missouri Kansas City and a Master of Science Degree in Public Services Administration from Central Missouri State University.
Education
M.S. Central Missouri State University, Public Services Administration
B.S. University of Missouri Kansas City, Administration of Justice