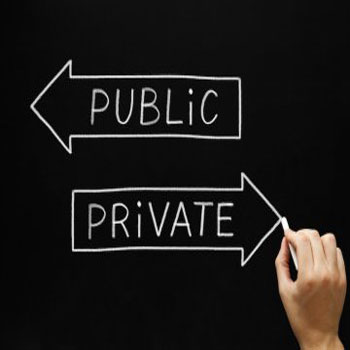 College of Criminology & Criminal Justice Professor Daniel Mears and alumna Dr. Andrea Montes examine privatized corrections in the latest issue of Criminology & Public Policy. 
For this special issue, they bring together a group of nationally and internationally recognized scholars to shed light on what is and is not known about privatization. The collection of essays provides a cutting-edge, state-of-the-art examination of privatized corrections. Is it ethical? Effective? Does the public support it? What led to privatization in the U.S. and elsewhere?
In their lead article, "Privatized corrections in the 21st century, Reframing the privatization debate," Drs. Montes and Mears discuss how privatization extends well beyond prisons. They highlight that little is known about the benefits and harms of private corrections as well as the operations, impacts, and cost efficiency of public corrections. Their introduction identifies the critical issues that will need to be addressed to advance scholarship and correctional policy.
Dr. Mears is a leading expert in the field. His work focuses on crime causation, criminal and juvenile justice, and crime prevention and intervention, and his recent book, Out-of-Control Criminal Justice, won the Academy of Criminal Justice Sciences' outstanding book award.
Dr. Andrea Montes is an assistant professor Arizona State University in the School of Criminology and Criminal Justice. She employs both quantitative and qualitative methods to investigate questions related to theories of crime and punishment, crime prevention and school safety, and privatization. Her current research examines the uses and impacts of privatized corrections as well as juvenile delinquency and how schools can assist at-risk youth.