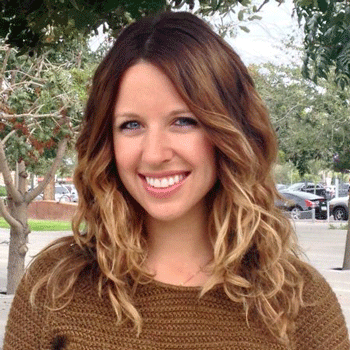 College of Criminology & Criminal Justice Assistant Professor Jillian Turanovic was recently honored by the University with an Undergraduate Teaching Award.
Dr. Turanovic was one of only 16 faculty members at Florida State University to receive the award for the 2019-2020 academic year.
The University Undergraduate Teaching Award recognizes faculty for excellence in undergraduate teaching. Recipients must be considered outstanding in the many aspects of teaching which contribute to successful education and learning.
Further, the teaching award is a student-oriented award with nominations submitted by university students and alumni, rather than by faculty or the administration.
Though this is Dr. Turanovic's first award devoted specifically to teaching, it is not the first time she has been honored for her outstanding work.  Her research has garnered multiple awards including the 2018 Developmental & Life-Course Criminology Early Career Award and the 2019 Ruth Shonle Cavan Young Scholar Award.
Dr. Turanovic has been an Assistant Professor with the College since receiving her Ph.D. in Criminology and Criminal Justice from Arizona State University. She also serves as the Director of the Crime Victim Research and Policy Institute, a branch of the College's Center for Criminology and Public Policy Research.
Her research focuses on violent victimization and offending, correctional policy, and the collateral consequences of incarceration. She is a Graduate Research Fellow and W.E.B. DuBois Fellow of the National Institute of Justice, and her publications have appeared in Criminology, Journal of Quantitative Criminology, Justice Quarterly, and Journal of Pediatrics.
The College congratulates Dr. Turanovic on this well deserved honor along with her exceptional work in the discipline.