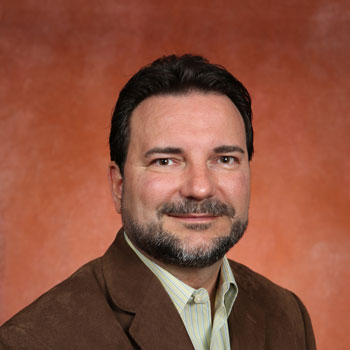 Dr. George Pesta, the  College of Criminology & Criminal Justice Veteran Liaison, was honored by the Florida State University Student Veterans Center with the 2018 Guidon Award.
The Guidon Award, named after a military standard that company carries to signify their unit designation and corps affiliation, was presented to Dr. Pesta at the 6th Annual FSU Veterans Ball.
Dr. Pesta, who has served as the College's Veterans Liaison for three years, was recognized with the award for his exemplary service and commitment  to the University's Veteran Alliance.
In addition to serving as the College's Veterans Liaison, Dr. Pesta is the Director of the College's Center for Criminology and Public Policy Research. Through the Center Dr. Pesta works to expand the influence of scholarship in the public policy arena and promote evidence-based policy-making and practice at the state and national levels.
"We are extremely proud of Dr. Pesta," said Dr. Thomas Blomberg, Dean of the College of Criminology and Criminal Justice. "His commitment to service, particularly to those who serve, epitomizes the commitment of our faculty and staff to helping our diverse student community."
In addition to Dr. Pesta's award, the College was recently ranked No. 4 in the nation for veterans by US News and World Report for its veteran friendly environment. The College is home to more student veterans than any other program on campus.