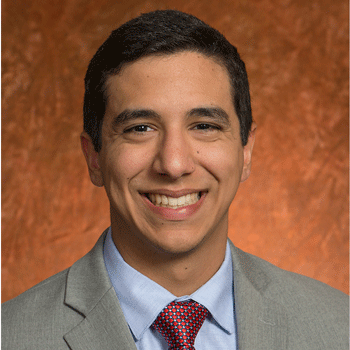 College of Criminology & Criminal Justice undergraduate, Osvaldo Rodriguez, was recently accepted to Harvard Law School,  one of the most prestigious law schools in the world.
Rodriguez, who is also majoring in political science,  explains that his interest in politics and criminal justice reform led him to the College of Criminology and Criminal Justice.
"I grew curious of the inner workings of the criminal justice system from a young age, purely out of curiosity," said Rodriguez. "However, as I matured, I realized just how important it is that we overhaul our criminal justice system."
Rodriguez credited the College's faculty for his positive experience at FSU. "Perhaps my favorite aspect of this college is the faculty's openness to speak with undergrads," Rodriguez explained. "I defended my thesis in criminology, and at the outset, every criminology professor I emailed was willing to sit down and work through some ideas with me."
It was ultimately an internship with Tallahassee Public Defender's Office through the College's Internship Program that cemented his decision to purse law school. "My internship at the public defender's office continues to be the most rewarding experience in my college career," said Rodriguez.
After law school, Rodriguez hopes to practice law in Washington, D.C.  While Rodriguez would like to work in a private law firm to better understand the business side of law, he anticipates that his career will also involve public service. "Ideally, my career will be long and filled with various government positions that will allow me to affect policy or practice criminal law," said Rodriguez.
"I can honestly say, that without the support and opportunities I received at FSU, I would not be where I am today."