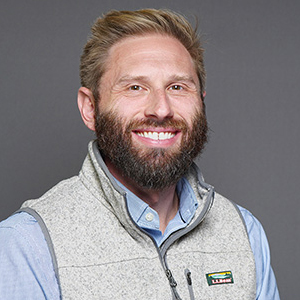 College of Criminology and Criminal Justice Doctoral Program alumnus Dr. J.C. Barnes has been appointed Director of the University of Cincinnati's (U.C.) School of Criminal Justice.
Dr. Barnes joined the U.C. School of Criminal Justice in 2014 when he accepted a position as associate professor. In May 2020, he was named interim Director of the School. Dean Lawrence Johnson of the U.C. College of Education, Criminal Justice and Human Services appointed Dr. Barnes as Director starting in September 2023.
When discussing his role as director, he credits his success to what he learned while attending the FSU College of Criminology and Criminal Justice's Doctoral Program. He stated, "I learned how to be a first-rate scholar from the professors at FSU. They perform research and science at the highest level but are also masterful at teaching students to see the path and understand what it takes to succeed. They are leaders and their enthusiasm is contagious."
Dr. Kevin Beaver, who was Dr. Barnes's major professor, acknowledges that while successful academic leadership does not appear in the FSU Ph.D. curricula, J.C. had the perfect template in Dean Thomas Blomberg. Dr. Beaver added, "Dr. Blomberg continually strives to be accessible to students and faculty. Whether in front of a classroom or handling administrative tasks, Dr. Blomberg is the perfect example of leadership within an academic environment and leadership in a top program."
Shortly after Barnes received his doctorate from FSU in 2010, he accepted an assistant professor position with the Criminology Program at the University of Texas at Dallas, where he stayed four years before moving to Cincinnati.
Barnes continues to highlight his education at the FSU College of Criminology and Criminal Justice. He added, "I will always be proud to be an FSU alum. My education and training there put me on a path toward big things. The College is always at the top of national rankings for a reason. It is everything it is advertised to be."
Barnes has numerous publications focused upon offender decision-making and the interaction of biological and social risk factors for offending.