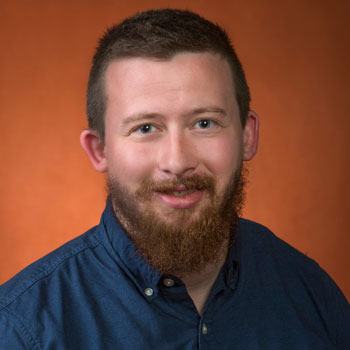 The College is pleased to announce that Brendan Lantz is the recipient of the 2020 Academy of Criminal Justice Sciences (ACJS) Victimology Section New Scholar Award.
ACJS will present Dr. Lantz  with the award at the 2020 annual meeting of ACJS in San Antonio in March. This prestigious award, recognizes individuals who have made outstanding scholarly contributions to the discipline of criminology within five years of receiving their degree.
"In a very short time, Dr. Lantz has made exceptional contributions to the field of criminology and to our College," said Dr. Blomberg. "We are extremely proud of his most recent achievement and look forward to his future acknowledgements as well."
Dr. Lantz has been an Assistant Professor with the College since receiving his Ph.D. in Criminology from The Pennsylvania State University in 2017. He also serves as the Director of the Hate Crime Research and Policy Institute, a branch of the College's Center for Criminology and Public Policy Research.
His research interests focus on co-offending, social networks, violence, and hate crime.  He was a Bureau of Justice Statistics Graduate Research Fellow and a Penn State Graduate Fellow, and his recent publications have appeared in Justice Quarterly, Criminal Justice and Behavior, Criminology & Public Policy, and Journal of Interpersonal Violence.
The College congratulates Dr. Lantz on this well deserved honor along with his outstanding work in the discipline.