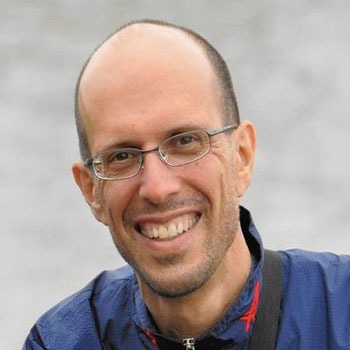 College of Criminology & Criminal Justice professor Daniel Mears is the recipient of the 2019 Academy of Criminal Justice Sciences' Outstanding Book Award. Dr. Mears received the award for his book, Out-of-Control Criminal Justice. The award recognizes the book as an  "extraordinary contribution to the study of crime and criminal justice."
In his award winning book, Dr. Mears illustrates how criminal justice systems across the country are broken and reduce, rather than enhance, justice and public safety.  The solution lies with understanding and addressing the systems problems that plague criminal justice.  Dr. Mears presents a comprehensive strategy for bringing systems under control that would result in the reduction of crime and improve justice and accountability.  The strategy builds on theory, research, and the boots-on-the-ground insights of those who work in criminal justice.  Dr. Mears explains how this strategy can also be used to create greater responsiveness to victims and communities, effectiveness in reducing racial, ethnic, and other disparities, and understanding of the causes and consequences of crime.
"We are incredibly proud of Dr. Mears and his most recent accomplishment," said Dr. Thomas Blomberg, Dean of the College of Criminology and Criminal Justice. "His work truly challenges long-held beliefs in criminology and will lead to significant and effective criminal justice reforms."
Dr. Mears is a leading expert in the field.  His work focuses on crime causation, criminal and juvenile justice, and crime prevention and intervention.
"Out of Control Criminal Justice" is the fourth book written by Dr. Mears.  He has also written: "Fundamentals of Criminological and Criminal Justice Inquiry" (Cambridge University Press), "American Criminal Justice Policy" (Cambridge University Press), and "Prisoner Reentry in the Era of Mass Incarceration" (Sage Publications).
For more on "Out of Control Criminal Justice" please visit the website.