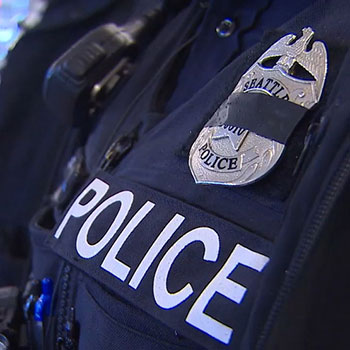 There are more than 18,000 police agencies in the United States. About 86 percent of them employ fewer than 25 officers. These agencies are often seen as training ground for larger departments who can afford more sophisticated recruiting and stronger compensation packages. The problems, practices and policies, education and training needs of the country's smaller department police officers have been largely ignored. The Relgalf Scholarship offers an effort to counter this trend by offering small department police officers a state-of-the-art university education from one of the top-ranked criminology programs in the country.
"Our Relgalf Scholars are truly outstanding individuals," said Thomas Blomberg, Dean of the College of Criminology and Criminal Justice. "Not only do they believe in furthering their criminal justice education, but they also commit to improving the quality of smaller law enforcement agencies that often benefit most from the skills and knowledge they acquire."
Corey Casey, Class of 2012
Field Training Officer, Rockledge Police Department, Florida
Corey Casey was the first student to receive the Relgalf Scholarship.
Since graduation, Corey has been working with the Rockledge Police Department where he was recently promoted to a field training officer.
For Corey law enforcement is a true family affair. He comes from a law enforcement dynasty with a total of 15 relatives who have worked or are working within the law enforcement community. His family background covers a variety of agencies within the field – including the FBI, CIA, Customs Agents, SWAT teams and many local police departments.
Corey particularly wanted to serve at a small police department. His parents both worked for small departments so he felt at home there. It was also important for Corey to know and be a part of the community he served – an opportunity he doubted would exist in a large department.