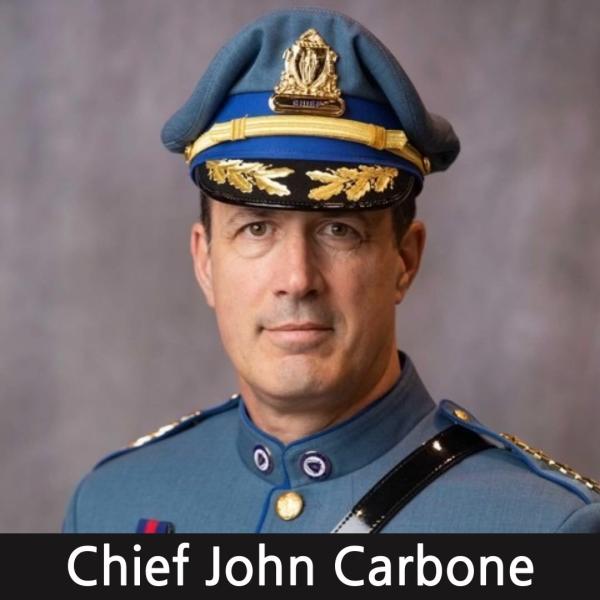 FSU College of Criminology and Criminal Justice graduate, John Carbone knew what he wanted to do at an early age. "I remember having a mock trial in my eighth-grade Government class. They walked us through the entire process, and I was fascinated. I knew I wanted to play a part in that process, and ultimately that interest led to my career in law enforcement."
In a remarkable career spanning over 30 years, he served in various roles throughout New England, including Deputy Chief of the Clinton Police Department in Connecticut and Chief of the Barre Police Department in Massachusetts. Whether volunteering as coordinator of his local Students Against Destructive Decisions (SADD) chapter or endangering his life to end a high-speed chase of a murder suspect; he puts public safety at the highest level of importance.
John feels his success can trace back to his acceptance into the College of Criminology and Criminal Justice. "I was interested in Criminology as soon as I heard about it." He recalls, "when searching for universities, the decision to apply to FSU was easy. Even in the 80s, the college's national ratings mirrored today's top ratings. I wanted to learn from the best, and FSU was the place to do that."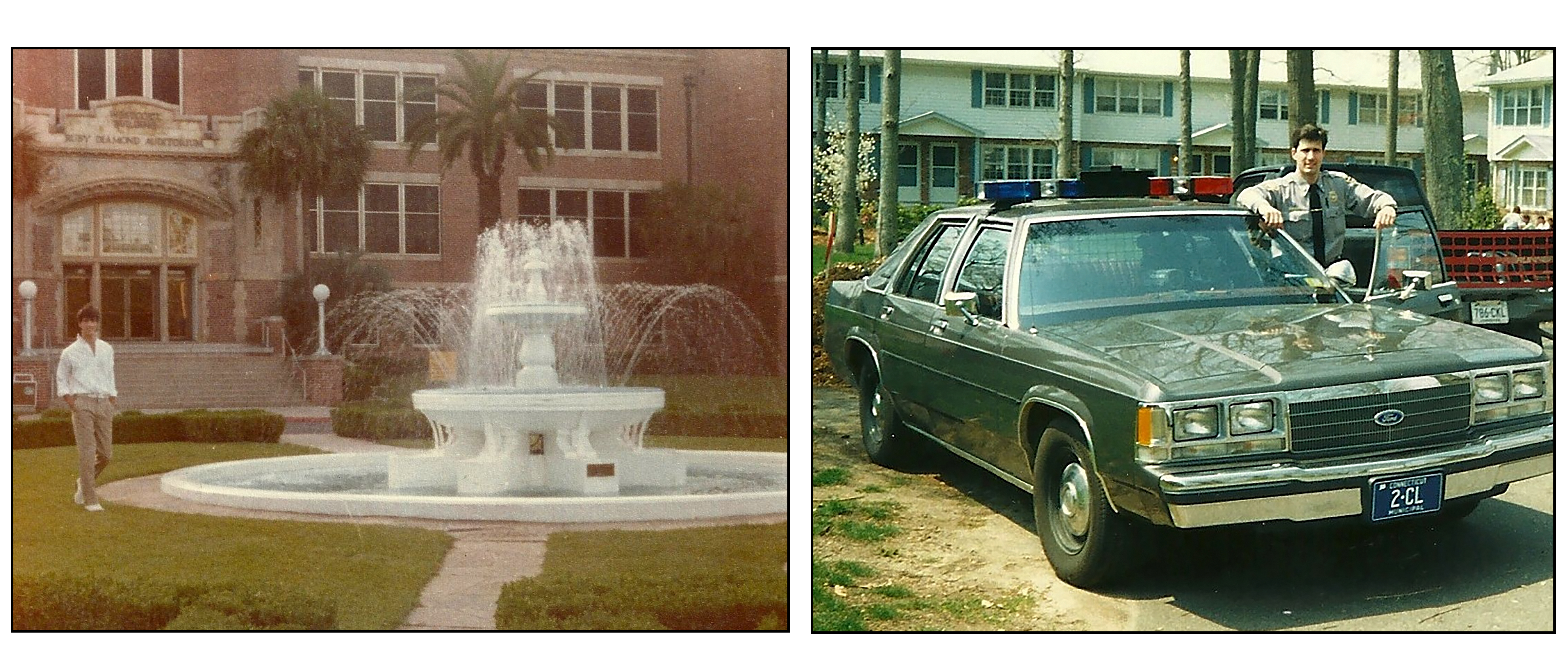 He found the environment at the college extremely challenging, yet he knew he was in the right place. During his sophomore year, he enrolled in his first course with Dr. Thomas Blomberg, who would become his favorite instructor. He remembers Dr. Blomberg holding his students to a high standard while at the same time providing them with the resources they would need to succeed.
John remembers Dr. Blomberg leading a classroom discussion examining the corporate model of working for a government law enforcement agency compared with a private security company. The lesson covered certain aspects to consider when pursuing employment opportunities, including potential salaries and how the different roles can affect your way of life.
"John was an attentive and thoughtful student who always asked meaningful questions. Furthermore, he did just that as an exemplary law enforcement officer and police executive. I did not doubt that he would go on to have a career in which he would make a positive difference in our society."

— Dr. Thomas Blomberg, Dean of the FSU College of Criminology and Criminal Justice
After receiving a Bachelor of Science degree in Criminology in 1986, John eventually accepted a position with the Clinton Police Department. It only took a short amount of time to realize the value of what he had learned at FSU.
"While attending the police academy, I was well-engrained in many of the concepts we covered." He continues, "my education at the college put me ahead of the curve and allowed me to understand the big picture of how law enforcement policies work." John passed this knowledge to his fellow law enforcement officers through various avenues of training, all the while strongly encouraging them to pursue higher education.
He understands the significance of graduating from a university. When John received his first leadership position, he made college education a hiring standard for candidates. He especially values the prestige associated with a degree from FSU, saying "the College of Criminology and Criminal Justice is a strong program with national recognition." He credits his education at Florida State University for contributing to his success and providing him an advantage in his pursuit of a career in law enforcement.
In December of 2021, John Carbone retired as Chief of the Barre Police Department. He currently serves as the Director of Security for Allied Universal.