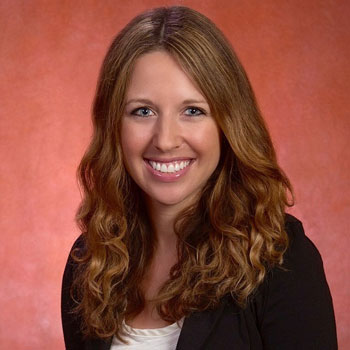 The College is pleased to announce that Dr. Jillian Turanovic has been chosen to receive the 2018 Developmental & Life-Course Criminology Early Career Award.
This prestigious award recognizes an individual who, within four years after receiving a Ph.D. degree, has made a significant contribution to scholarly knowledge in developmental and life-course criminology.
Dr. Turanovic will receive the DLC Early Career Award this November during the 2018 American Society of Criminology Convention taking place in Atlanta, GA.
Dr. Turanovic has been an Assistant Professor with the College since receiving her Ph.D. in Criminology and Criminal Justice from Arizona State University. She also serves as the Director of the Crime Victim Research and Policy Institute, a branch of the College's Center for Criminology and Public Policy Research.
Her research focuses on violent victimization and offending, correctional policy, and the collateral consequences of incarceration. She is a Graduate Research Fellow and W.E.B. DuBois Fellow of the National Institute of Justice, and her publications have appeared in Criminology, Journal of Quantitative Criminology, Justice Quarterly, and Journal of Pediatrics.
The College congratulates Dr. Turanovic on this well deserved honor along with her outstanding work in the discipline.