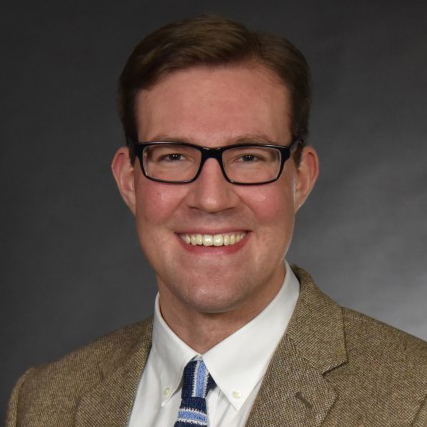 College of Criminology and Criminal Justice alumnus Dr. Peter Lehmann has been selected as the 2023 Academy New Scholar awardee by the Academy of Criminal Justice Sciences.
This prestigious award recognizes outstanding scholarly contributions to the study of crime and/or criminal justice by someone who has received their most recent doctoral degree within the past six years. Scholarly contributions include, but are not limited to, books, articles, book chapters, reviews, technical reports, grants, or papers presented to scholarly associations.
A three-person committee selected Dr. Lehmann from a highly qualified group of young scholars. Since earning his Ph.D. from FSU in 2019, Dr. Lehmann has published 26 articles in peer-reviewed journals and several chapters in edited books.
He said, "I've been fortunate to have many opportunities to collaborate with the faculty and students from FSU. By being able to continue those working relationships, I feel that, in a lot of ways, I am sharing this award with them."
While pursuing his Ph.D. at the FSU College of Criminology and Criminal Justice, Dr. Lehmann studied under the late Dr. Ted Chiricos, who in July of 2022, submitted a letter to the ACJS in support of Lehmann's nomination for the Academy New Scholar Award.
In the letter, Dr. Chiricos wrote, "It has been my pleasure to supervise thirty-one Ph.D. recipients. Within this group, Peter stands at the very top in terms of the maturity and completeness that he brings to the role of scholarship and teaching early in one's career. He is unique and special. Undoubtedly, he will soon be recognized and appreciated as one of the most productive scholars in our discipline."
Dr. Lehmann is an Assistant Professor in the Department of Criminal Justice and Criminology at Sam Houston State University. His research focuses on extralegal disparities in punishment, criminal court decision-making and sentencing, juvenile justice and delinquency, school discipline, and public opinion on crime and criminal justice.
Dr. Lehmann will receive the Academy New Scholar Award at the Academy of Criminal Justice Sciences Annual Meeting in March.