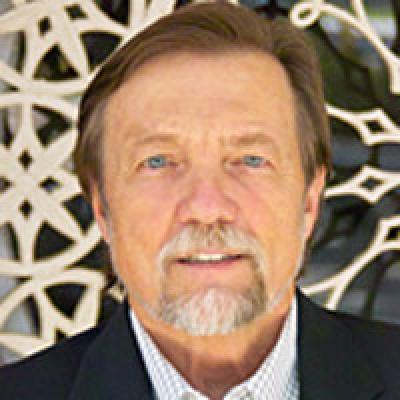 Announcement - College mourns the passing of esteemed professor, Dr. Ted Chiricos who passed away Sunday, November 7th after a long battle with cancer.
Born in New York City on April 18,1942, Ted and his parents Jacqueline Ryan and Theodore Chiricos Sr. moved to Boston, MA, where Ted attended Catholic school and served as an altar boy. He was an Eagle Scout, played numerous sports, and developed a lifelong devotion to his beloved Boston Red Sox. The oldest of four children, Ted was a nurturing and encouraging presence in the lives of his sisters and brother, with whom he remained close throughout his life.
Ted attended Wilmington High School where he ran track and field and played varsity basketball and football. He was one of three seniors in his 1959 graduating class to attend college. While at Merrimack College, Ted was active in student government, his fraternity, and intramural sports. During the summers, Ted worked as a roofer, hitchhiking from his home at 6:00 a.m. to get to various construction sites. All of his life, he remembered the backbreaking job of carrying heavy bags of shingles up and down a ladder. 
After receiving his degree in Sociology, Ted attended graduate school at the University of Massachusetts at Amherst. As a PhD candidate, Ted taught at Mount Holyoke College, where he was asked to remain as a professor after receiving his PhD in 1968. After turning down several offers to teach at other universities, Ted chose Florida State University. He arrived in the fall of 1968 as an Assistant Professor in the School of Criminology and the Assistant Director of The Southern Correctional and Criminological Research Center. By 1973, Ted was an Associate Professor and in 1980 he was promoted to Full Professor in the College of Criminology and Criminal Justice. Ted retired in 2021 as the William Julius Wilson named professor of Criminology. 
During his 53 years of teaching at FSU, Ted taught thousands of students. He especially loved working with his graduate students and was the major professor to 30 students who received PhDs under his tutelage. His absolute delight was his yearly Graduate Seminar that attracted the best and brightest students who filled his home with brilliant discussions and lively discourse.
Ted received several teaching awards at FSU, including the Teaching Incentive Program Award for Excellence in Teaching. In addition to teaching, Ted was a prodigious and internationally recognized scholar. While at FSU he published over 50 articles in refereed journals, one of which received the Outstanding Article of the Year Award by the American Society of Criminology. Ted's criminological expertise centered upon race and justice; political economy, crime and social control; theoretical criminology; and fear of crime.
From 2008 until 2010, Ted served as editor of the journal, Social Problems. He also served on the editorial boards of several additional journals. In 2021, Ted was elected a Fellow of the American Society of Criminology, the highest honor in his field. 
Ted's interests and activities were wide-reaching. He lived life to the fullest, sometimes on the edge, without regret or hindsight. As a young professor, he designed and built the home he lived in from 1977 until his death. He was an avid sailor who enjoyed both sailing with family and competing in races. He played softball and a mean game of racquetball into his 40s. 
Ted coached son Justin's soccer teams for many years with great enthusiasm and results. He also coached Justin and many other boys beginning with tee-ball through middle school. Father and son enjoyed hiking and primitive camping excursions from the Great Smokey Mountains to Canada. Later, Ted was enormously proud of Justin's success in building a thriving small business in Tallahassee. As a foodie, Ted delighted in testing and sampling the culinary dishes Justin developed for his catering clients and acted as a sounding board on business issues great and small.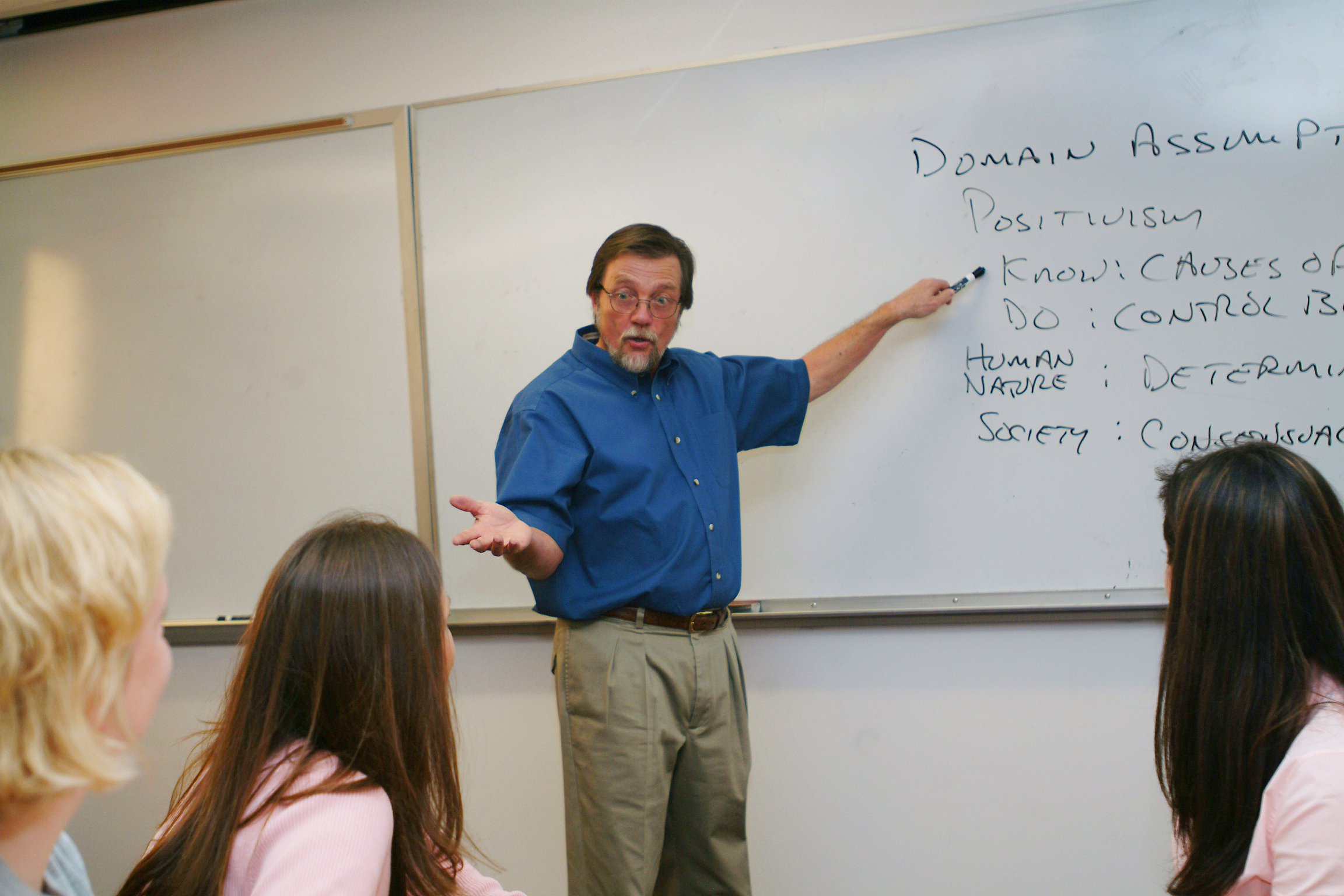 In April 1983, Ted had his first date with Glenda Alice Rabby. One year later to the day, April 21, 1984, they were married. Ted and Glenda became stepparents to two young teenagers and many adventures followed. Over the years their home was the scene of countless parties, holiday and birthday celebrations, and other memorable events, including waterskiing on a full Lake Jackson. Ted, Glenda, Justin, and Glenda's daughter Liz enjoyed snow skiing trips where Ted continued to tackle black diamond slopes into his 60s. 
A few years after they were married, Ted and Glenda took up golf. They played for over 35 years with family and friends at courses too numerous to count throughout Florida, California, Georgia, North Carolina, and Vermont. Especially memorable were three trips to Pebble Beach. Shortly before Ted's death, Glenda found all of the scorecards he had kept from those special rounds. Two of Ted's happiest memories were playing the old course at St. Andrews Scotland (twice) and the Old Head Course in County Cork, Ireland. At one time he had a nine handicap. Ted continued to play golf until one week before his cancer diagnosis. 
During their 39-year marriage, Ted and Glenda enjoyed traveling throughout the United States and the world, often in conjunction with his work or while visiting Liz in Washington and New York. Ted's abiding curiosity about life and his interest in experiencing new things made him the perfect traveling companion. He had no trouble driving on the "wrong side" of the road, navigating perilously narrow roadways, and righting capsized sailboats in freezing waters. If the going got a little long in museums, he would seek out a place to nap until Glenda was ready to go.
One of Ted's greatest adventures was becoming a grandfather of four. He was so proud of his granddaughter and grandsons and reveled in their many adventures and accomplishments. Each time spent with them was a special occasion.
Ted lived a long, meaningful, productive, and happy life. He will be so greatly missed by his family, friends, and colleagues.
Ted is survived by his wife of 39 years, Glenda Alice Rabby, son Justin Theodore Chiricos (Jessica Brewster), stepdaughter Elizabeth Caldwell Bowyer (Daniel Cruise), grandchildren Sophie Jane Chiricos, Henry Caldwell Cruise, Samuel Alden Lester Cruise, and Benjamin Grayson Cruise. He is also survived by his brother William Robert Chiricos (Kimberly), sisters Kathleen Marie Sherman, and Christine Ann Chiricos (Bruce Ballister), nieces Sarah Mullane, Kendra Adams (Charlie) and nephews, Christopher Sherman and Richard Morelle (Brooke Cole). 
A Celebration of Life service will be held at 5 pm on Monday, November 28 in the Grand Ballroom at the Florida State University Alumni Center, 1030 West Tennessee Street, Tallahassee, Florida.
Donations for the Dr. Ted Chiricos Scholarship fund can be made to the FSU Foundation thru the online giving form, Criminology & Criminal Justice General Scholarship Fund (F07547).   The Additional Gift Information section on the online giving form will allow you to indicate that your gift is being made in memory of Dr. Ted Chiricos.
Arrangements are being handled by Bevis Funeral Home in Tallahassee.
Share your memories of Dr. Chiricos on the College's Tribute Page.