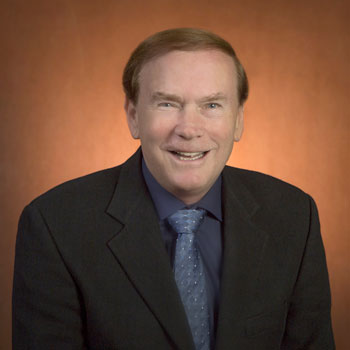 College of Criminology & Criminal Justice Dean Thomas G. Blomberg will be a main presenter at this year's Justice Research and Statistics Association Fall Criminal Justice Series. Dean Blomberg will be presenting a session on translational criminology and politics.
The session will trace the evolution in criminology and criminal justice research to the current translational criminology movement, including the rise of the Making a Difference Movement through evidence-based criminal justice policies and practices. The session will focus on Researcher-Policymaker-Practitioner Partnerships and "Champions" in successfully translating research into evidence-based criminal justice policies and practices.
This is not the Dean's first time addressing the topic of translational criminology. In 2018, Dean Blomberg delivered the keynote presentation for the Southern Criminal Justice Association's annual conference in Pensacola, Florida. His talk, Making a Difference in Criminology: Past, Present and Future, documented how the field of criminology has evolved from being a reactive scientific discipline aimed at the determination of the social and economic causes of crime to a proactive applied disciplined designed to contribute to evidence-based criminal justice policies.
He is also one of the authors of the book, Advancing Criminology and Criminal Justice Policy, which is focuses on bridging the gap between research and policy. The book provides the best-available research evidence, identifies strategies for informing policy, and offers direct policy recommendations for a number of pressing contemporary issues in criminal justice.
This spring, Dean Blomberg will bring his expertise on the topic to graduate students with a Translational Criminology & Politics class that he will be teaching with FSU President Emeritus John Thrasher.
JRSA's Fall Virtual Research Gathering, which is focused on communicating with research and policy stakeholders across the country, will take place on December 1-2, 2022. Sessions include research use by policymakers, translational research, small group discussions, presentations by the Yearwood Award Winners, and information from BJS and JRSA.
To view Dean Blomberg's presentation for the event, click here.