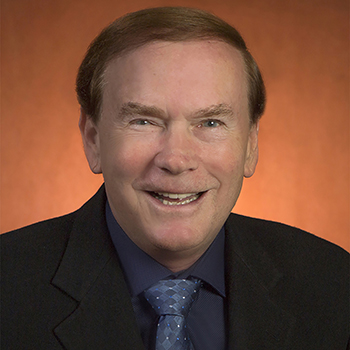 College of Criminology & Criminal Justice Dean Thomas G. Blomberg was a main presenter at this year's Justice Research and Statistics (JRSA) Association Fall Criminal Justice Series. Dean Blomberg presented a session on translational criminology and politics.
The session traced the evolution in criminology and criminal justice research to the current translational criminology movement, including the rise of the Making a Difference Movement through evidence-based criminal justice policies and practices. The session focused on Researcher-Policymaker-Practitioner Partnerships and "Champions" in successfully translating research into evidence-based criminal justice policies and practices.
"The College of Criminology and Criminal Justice is always honored to present the results of our scholarship for organizations like JRSA," said Dean Blomberg. "We recognize that sharing the work and findings with our broader intellectual community is a necessary and important part of bringing research to life."
The JRSA is a national nonprofit organization dedicated to the use of nonpartisan research and analysis to inform criminal and juvenile justice decision making. The organization is comprised of a network of researchers and practitioners throughout government, academia, and the broader justice community. JRSA strives to deliver the highest standards of ethical, non-partisan and comprehensive research & resources to the justice research community.
JRSA's Fall Virtual Research Gathering, which focused on communicating with research and policy stakeholders across the country, took place on December 1-2. Sessions included research used by policymakers, translational research, small group discussions, presentations by the Yearwood Award Winners, and information from BJS and JRSA.
To view Dean Blomberg's presentation for the event, click here.
To watch the presentation, click here.