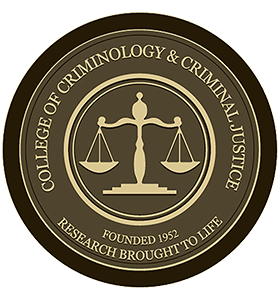 TALLAHASSEE, Fla. ¾ The Journal of Criminal Justice Education (February 2023) published an article that provides a quantitative assessment of article productivity and influence among faculty in criminology and criminal justice doctoral programs in the United States from 2015-2021.
The assessment included 727 faculty members across 45 criminology Ph.D. programs. Based on multiple indicators of productivity and influence, Florida State University's College of Criminology and Criminal Justice was ranked #1 for the programs with the highest publication credit per faculty with Penn State #2, Arizona State #3, and the University of Pennsylvania #4.
Dean Thomas Blomberg stated, "We are very pleased with our consistently high faculty research rankings. In addition to our research productivity, we value carrying out high-quality research that makes a difference in the lives of citizens. Translating our research into meaningful policies and practices to reduce the pain and suffering of crime is what we are most proud of."
To access the article, please visit the Journal of Criminal Justice Education.
The FSU College of Criminology and Criminal Justice leads the nation in research and education.  The College of Criminology and Criminal Justice faculty are teachers and scholars who prepare students to be leaders in shaping America's response to crime. A branch of the College, the Center for Criminology and Public Policy Research contributes to evidence-based policymaking and practice at local, state, and national levels by producing policy-relevant research that is published in leading journals.