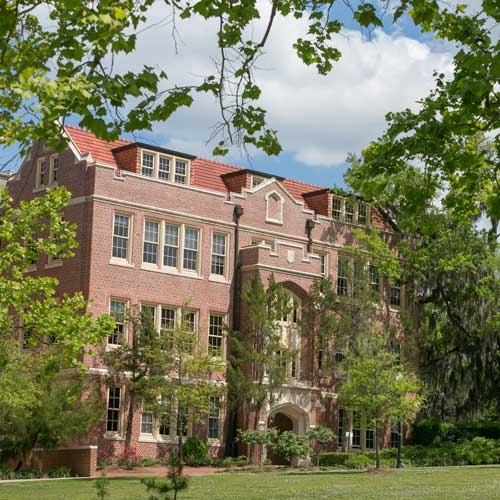 The College's online master's degree program remains among the nation's best, according to the U.S. News & World Report 2022 rankings. 
The College's online master's degree in criminal justice jumped two spots to No. 6 nationally and also placed No. 5 among public universities and No. 4 for veterans. 
Thomas Blomberg, dean of the college and Sheldon L. Messinger Professor of Criminology, credited the faculty for the school's place among the nation's elite. 
"The college's continued recognition as one of the premier graduate programs is a credit to our truly outstanding faculty," he said. "They have continued to teach and mentor future leaders in the field while producing high-quality scholarship that meaningfully contributes to our intellectual community and significantly advances the field of criminology." 
FSU boasts four Top 25 online graduate programs, including two in the Top 10, as well as several highly ranked specialty programs. 
Provost and Executive Vice President for Academic Affairs Jim Clark said he was thrilled by the news and that the entire university community should be proud of the accomplishment. 
"Florida State University is one of the top research institutions in the country," Clark said. "Every day our faculty and staff go to extraordinary lengths, pushing us toward that goal. This recognition affirms that effort and our commitment to deliver students a quality education, whether it's on campus or online."