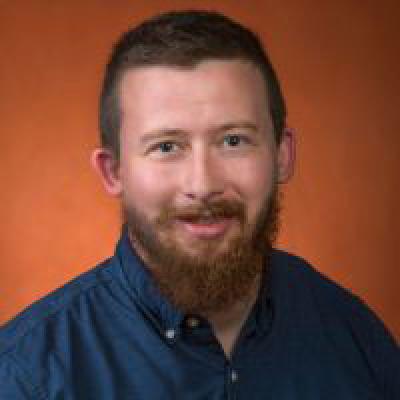 The College of Criminology & Criminal Justice is pleased to congratulate Assistant Professor Brendan Lantz who was recently honored by the University with an Undergraduate Teaching Award for Outstanding Teaching in the Major.
Dr. Lantz was one of only 11 faculty members at Florida State University to receive the award for the 2021-2022 academic year.
The University Undergraduate Teaching Award recognizes faculty for excellence in undergraduate teaching. Recipients must be considered outstanding in the many aspects of teaching which contribute to successful education and learning. The Outstanding Teaching in the Major award honors faculty who teach outstanding courses in which students develop disciplinary expertise in their major.
Further, the teaching award is a student-oriented award with nominations submitted by university students and alumni, rather than by faculty or the administration.
Dr. Lantz has previously been recognized for his outstanding teaching and mentoring, receiving nominations for FSU's Outstanding Teaching in the Major Award and Outstanding Honors Thesis Mentor Award in 2021, and receiving the Superior Teaching and Research (STAR) Award in 2014 from The Pennsylvania State University College of the Liberal Arts. His research has also garnered multiple awards including the 2021 Academy of Criminal Justice Sciences (ACJS) New Scholar Award and the 2020 Academy of Criminal Justice Sciences (ACJS) Victimology New Scholar Award.  
Dr. Lantz has been an Assistant Professor with the College since receiving his Ph.D. in Criminology from The Pennsylvania State University. He also serves as the Director of the Hate Crime Research and Policy Institute, a branch of the College's Center for Criminology and Public Policy Research.
His research interests focus on hate crime, violence, victimization, and co-offending. He was a Bureau of Justice Statistics Graduate Research Fellow, and his publications have appeared in Social Problems, Journal of Research in Crime and Delinquency, British Journal of Criminology, Justice Quarterly, Law and Human Behavior, Psychology of Violence, Criminal Justice and Behavior, Crime & Delinquency, and Journal of Experimental Criminology, among others.
The College congratulates Dr. Lantz on this well-deserved honor along with his exceptional work in the discipline.